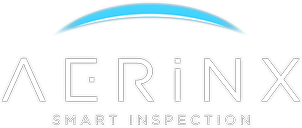 About
Mission
AerinX is a Smart Inspection Company, committed to responsible innovation to make aircraft inspections and maintenance tasks faster, more reliable, and better documented.
Vision
With our smart inspection system, reliable aircraft status and condition will be instantly available for aircraft technicians at first sight regardless of the time and place of conducted inspection and maintenance tasks.
History
AerinX was established in 2015 by four co-founders from four different business segments. The company has signed it's first strategic partnership with a Budapest based MRO company called Aeroplex of Central Europe and received it's first investment round by the end of 2018. In 2020 the second investment round has been secured for USD 2.3M.
Management
Bence Kiss
CEO
Graduated as a Technical Manager, worked on several R&D projects as a project manager (10+ years experience), led NATO projects (emergency aircraft arresting system installation and overhaul). Enthusiastic innovator and problem solver.
Laszlo Gonda
CFO
Graduated as an Economist, obtained leadership experience in business consultancy, carried out various business analyses, led complex development projects (14+ years experience). Enthusiastic for project planning and managing, cutting edge technologies and IT projects.
Zoltan Weber
CTO
Graduated as a Program-designer Mathematician MSc, worked on several enterprise software development projects as a developer, business analyst and project manager (12+ years experience). Enthusiastic for project management, team management, agile and lean methodologies.
Imre Hanyecz
CCO
Graduated as an English major and Communications/Public Relations expert. Gained wide scale experience in branding and marketing communications of technology projects as project manager and head of communications (12+ years of experience). A devotee of cutting edge technologies and innovation.
Team
The team of AerinX has more than 20 young and passionate professionals from different fields, who all have solid experience in their respective specialist field. All the team members are devoted to innovation and believe that advanced technology can make a difference.