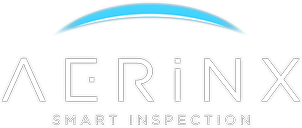 VD Gulf launches lnnovative approach to aircraft inspection with AerinX
VD Gulf in cooperation with AerinX implemented use of mixed-reality (MR) technology to solve the painful and time consuming process of aircraft structures skin inspection (dent & buckle inspection) by projecting aircraft damage information on a virtual space, using advanced stereoscopic 3D smart-glasses.
VD Gulf and AerinX launched this partnership in order to introduce and use this 3D smart-glasses technology in VD Gulf maintenance process. The new technology helps to identify damages precisely & accurately for the engineers and reduce maintenance down time & cost for the customer. The AerinX product helps to project frames, stringers, previous damages on the aircraft, register newly discovered damages and determines their exact location. It automatically registers newly discovered damage location and facilities damage assessment with preloaded manufacturer SRM database . With the help of the special software, VD Gulf maintenance team will be able to conduct external inspection of aircraft using 3D aircraft projection with damage visualization supported with data and comments. All the information is electronically transmitted to a central data base for analysis and reporting
Ayrat Gilmutdinov, VD Gulf Director Commercial said: "It's very important for us in VD Gulf to constantly introduce new technologies and innovations. Our team is focused on providing up-to-date solutions for the Customer as well as for our maintenance team. I'm sure that with the help of AerinX technology we will significantly develop our maintenance processes and reduce elapsed time of the aircraft inspection task."
"AerinX finds the cooperation with VD Gulf really fruitful, as we were able to conduct a successful pilot project with the company. We schedule to enter international markets with our mixed reality-based product in the first quarter of next year. We look forward to continuing our cooperation with VD Gulf on a long-term basis" – commented Bence Kiss, CEO of AerinX.
(via vdgulf.com)