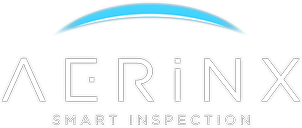 AerinX's AR solution promises to make aircraft skin inspection faster and more precise
Budapest, Hungary – 29th January 2019, Hungarian firm AerinX is developing an augmented reality (AR) solution for the external inspection and maintenance of aircraft and other aerial vehicles. The company has recently started a strategic partnership with Aeroplex of Central Europe Ltd., one of the largest MROs in the CEE region, to implement the system in heavy and line maintenance processes.
International aviation industry statistics show that some 70-80% of aircraft accidents occur due to human lapses or mistakes. While a significant portion of such cases involve mistakes committed by either pilots or flight crew, a marked amount of lapses happen during checking and maintenance of aircraft.
Hungarian company AerinX aims to alleviate this problem with an AR-based system which assists with external surface checks and the conduct of related maintenance of aircraft. The system is expected to make the process simpler, faster and more precise.
Most damage detection, registration and documentation still occur manually, with maintenance engineers measuring damage with a ruler, marking the spot with a marker pen, before having to sift through long, PDF or paper-based documentation when determining the seriousness of the damage.
"Our vision is to completely revolutionize the way aircraft skin inspection is carried out at the moment. To achieve this, we are developing a smart inspection system which combines AR technology with modern picture processing, giving a decision-supporting tool in the hands of professionals. AerinX promises to reduce inspection time in case of AOG events, as well as line and heavy maintenance" – says Antal Bence Kiss, AerinX's CEO.
The system allows engineers conducting maintenance to determine the size and exact location of damage. AerinX is able to project all relevant technical information about a given aircraft type in 3D on the surface of the plane, including plate thickness at the given point and damage history. This might allow inspections to be considerably faster and more accurate, decreasing the chance of human mistakes, and resulting in fewer accidents.
Reducing flight delays
The system might also come in handy during so-called "aircraft on ground" (AOG) situations, when planes have to be immediately inspected due to damage or other incidents. An average external inspection may take up to 90 minutes, or even two hours with the current methods. AerinX claims to be able to reduce this time to 20 minutes, which may result in several thousands of dollars in saved costs, while also resulting in reduced delays.
The AerinX system is currently in its prototype phase, with the firm getting venture capital investment support for further development and market introduction in both civil and defence aviation segments.
Furthermore, AerinX has recently signed a strategic agreement with Aeroplex of Central Europe Ltd., which is one of the leading MRO (Maintenance, Repair & Overhaul) companies in Central and Eastern Europe. The two companies will work closely together to refine and further develop the system to enable it for application during base (heavy) and line maintenance processes.
***
About AerinX
Aviation is an industry highly optimized and defined by cost-effectiveness, where minutes of delay can result in thousands of dollars of loss for an airline. Airplane utilization is high and the aim is to maximize time spent in the air. AerinX developed a cutting edge solution that revolutionizes the way skin inspection is carried out for airplanes. http://aerinx.com/
Further information:
Imre Hanyecz
00 36 (70) 273 5655