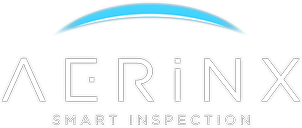 AerinX among TOP 10 innovations in the aircraft maintenance sector
The company can present its technology at the MRO Americas conference in Atlanta
8th April 2019, Budapest – Organizers of MRO Americas, one of the leading professional conferences of the aircraft maintenance industry worldwide, have selected the AR-based technology of AerinX among the TOP 10 most promising innovations in the sector. The company can thus present its system at the event, attended by the most important companies of the aviation and aircraft maintenance sectors from North America and globally.
AerinX can present its revolutionary AR-based smart inspection solution at MRO Americas, which is one of the most important professional yearly conferences of the aviation and aircraft maintenance industries. Altogether 15,000 representatives of 800 companies are to attend the event, which will be held in Atlanta, US, between 9-11 April 2019.
AerinX was invited by the organizers together with nine other innovative tech enterprises from all over the world to present its technology within the frameworks of Start-Ups Stand Up for Innovation section.
Augmented reality goggles replacing paper and rulers
Budapest-based AerinX develops an augmented reality-based system, which promises to make external inspection and related maintenance operations of airplanes and other aircraft simpler, faster and more reliable. This can solve one of the most serious problems of the industry, since currently external inspection of aircraft is conducted manually, using manual tools. Maintenance engineers literally use rulers to measure and felt tip pens to mark skin damages. On top of that, maintenance specialist have to flick through thousand pages-long, paper-based technical documentation, when they are defining the seriousness of external damages.
"Presenting at the MRO Americas can open the gates for AerinX to the North-American market. Players of aircraft maintenance industry are eagerly looking for opportunities provided by digitalization and innovative technologies" – said Antal Bence Kiss, co-founder and CEO of AerinX.
Strategic partnership agreement with one of the largest MROs in the CEE region
Shorty after securing a VC founding round at the end of last year, AerinX signed a strategic partnership agreement with Aeroplex of Central Europe which is one of the largest aircraft maintenance companies in Central and Eastern Europe, in the beginning of 2019. There is a growing international interest in the company and its technology, owing to which the firm is conducting negotiations with the largest aircraft manufacturers, MROs, leasing companies and airlines to start cooperation.
"We are currently preparing the market launch of our technology, in parallel with constant software development. We have done remarkable progress with business development as well over the past couple of months. We plan to raise Series A funding worth several million dollars this autumn. At the same time, we schedule to launch further pilot projects with international players this year, and plan to enter global markets in Autumn 2020" – added Antal Bence Kiss.
About AerinX
Aviation is an industry highly optimized and defined by cost-effectiveness, where minutes of delay can result in thousands of dollars of loss for an airline. Airplane utilization is high and the aim is to maximize time spent in the air. AerinX developed a cutting edge solution that revolutionizes the way skin inspection is carried out for airplanes. http://aerinx.com/
Further information:
Imre Hanyecz
imre.hanyecz@aerinx.com
00 36 (70) 273 5655