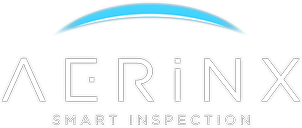 Web Developer
Do you want to be a part of the future?
Do you like real challenges? Do you want to be a part of something big? Do you want to make a real impact? Do you like high-tech, cutting edge technologies? Do you like solving real problems every day? Then this might be for you!
Us
We are AerinX, a highly innovative, fast-growing startup. We are on an exciting journey, revolutionizing the way aircraft skin inspections are carried out. We are building the future of aircraft maintenance. We are determined to make aircraft inspections much faster, more efficient, and streamlined, in order to make aviation safer.
We are building a smart aircraft inspection system that uses Augmented Reality with mixed reality head-mounted smartglasses, currently HoloLens 2. Yes, it is truly hot stuff!
Our core values
We are passionate and ambitious, we want to make a real impact
We love challenges, we are not afraid of obstacles
We are agile and autonomous, we can work without guidance
We have the courage to make decisions
We take responsibility for our work and for our decisions
We prefer action and experiments rather than too much analysis
We are not afraid to change plans often if necessary
We are proficient, we believe in quality
We plan for the long-term, we want to build a solution and a company that lasts
If you share most of our values, you should work with us!
You
We are looking for an experienced Web Developer with an enterprise software development background to join our team. You will be responsible for developing a web application component to our existing system with .NET Core technology, based on detailed specifications. You will be working closely with our business analyst, architect, other developers, and our testers.
Your responsibilities
Implement and test new features based on written and oral specifications, and the guidance of our business analyst and chief architect
Create a user-friendly, easy-to-use, user interface
Create clean, reusable code, enforce coding standards and best practices
Ensure software meets all requirements of quality, security, modifiability, extensibility etc.
Quickly iterate based on feedback from fellow team members and clients
Fix bugs
Collaborate with other developers to build the system
Create technical documentations of the system
You should have
BSc or MSc in computer science, engineering or relevant field
A strong technical background and excellent IT skills
A technical mindset with great attention to detail
High work standards and precision
An ability to perform well in a fast-paced environment
Structured thinking, proactive attitude, excellent problem-solving skills
Cooperative, team-player attitude
At least 5 years of professional experience in web development, mostly in .NET Core
At least 2 years of professional experience in transactional enterprise software development, with 3-tier software architecture
Knowledge of Microsoft Visual Studio and the Microsoft .NET Framework
Deep knowledge of the C# language
Knowledge of any modern UI framework based on Javascript
Hands-on experience with web markup languages, including HTML5, CSS3
Knowledge in asynchronous request administration, partial page updates, and AJAX
Experience in source control solutions (Git, etc.)
Experience in MVC pattern
No problem reading and writing in English
It'd also be nice if you have
Excellent writing skills in English
Experience in MVVM pattern
Experience in UI and UX design
Experience in the following technologies: Angular, React or Vue
Experience and passion in UI development, understanding of layout aesthetics
A clear understanding of graphic design applications, like Adobe Suite, Photoshop, Illustrator
Experience in 3D geometry algorithms
Deep knowledge of the SQL language and Microsoft SQL experience
Experience and ambition in leading and mentoring other developers
Experience with agile methodologies (SCRUM or KANBAN)
No problem speaking in English
We provide you with
A long-term opportunity and a key role in an ambitious, growing company
Open-ended employee or contractor construction
Professional and personal growth
Passion, positive energy and excitement
Job variety and flexibility
Unique experience to help build something big and be part of its growth
Option for working one day a week from home-office
This sounds like your next challenge? Join us and be part of AerinX's journey into the future. Send your resume and cover letter to jobs@aerinx.com. We look forward to connecting with you soon.