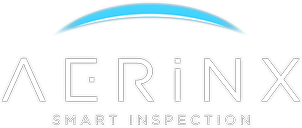 Software Tester & User Support
Do you want to be a part of the future?
Do you like real challenges? Do you want to be a part of something big? Do you want to make a real impact? Do you like high-tech, cutting edge technologies? Do you like solving real problems every day? Then this might be for you!
Us
We are AerinX. A highly innovative, fast-growing startup. We are on an exciting journey, revolutionizing the way aircraft skin inspections are carried out. We are building the future of aircraft maintenance. We are determined to make aircraft inspections much faster, more efficient, and streamlined, in order to make aviation safer.
We are building a smart aircraft inspection system that uses Augmented Reality with mixed reality head-mounted smartglasses, currently HoloLens 2. Yes, it is truly hot stuff!
Our core values
We are passionate and ambitious, we want to make a real impact
We love challenges, we are not afraid of obstacles
We are agile and autonomous, we can work without guidance
We have the courage to make decisions
We take responsibility for our work and for our decisions
We prefer action and experiments rather than too much analysis
We are not afraid to change plans often if necessary
We are proficient, we believe in quality
We plan for the long-term, we want to build a solution and a company that lasts
If you share most of our values, you should work with us!
You
We're looking for a software tester and user support representative to join our team.
Your responsibilities
Your job will be to make sure everything works perfectly fine before going live
You will thoroughly test newly built features and execute general regression tests both on our Windows application and the HoloLens2 SmartGlass application as well
You'll also consider the usability aspects of our system
You'll create and execute test scripts
You'll report discovered bugs in our ticketing system
You'll also give support to our key users
You will monitor and respond to user inquiries
You will create and update user guides based on user feedback
You will work and test both in office and in hangar environments (at Budapest Airport or sometimes abroad as well if you want)
You should have
Enthusiasm for IT solutions and softwares
Affinity for user experience
Empathy and the ability to put yourself in the user's shoes
Discipline to administer your work
Ability to perform well in a fast-paced environment
A technical mindset with great attention to detail
Willingness and motivation to develop yourself
High work standards and precision
Structured thinking, proactive attitude, excellent problem-solving skills
Ability to learn quickly and think outside the box
Cooperative, team-player attitude
Good communication skills
Ability to communicate with users in English both in written and spoken form
It'd also be nice if you have
Experience in providing user support
Some experience in software development
Knowledge and experience in SQL
Knowledge and experience in JIRA
Experience in UI design
We provide you with
A long-term opportunity and a key role in an ambitious, growing company
Open-ended employee or contractor construction
Professional and personal growth
Passion, positive energy and excitement
Job variety, diverse work schedule
The best cutting-edge tools and techniques to deliver amazing results
Unique experience to help build something big and be part of its growth from the very beginning
Working closely with users and testing in hangar environment (Budapest Airport)
Opportunity to travel around the world and work several weeks in the US or in Asia
This sounds like your next challenge? Join us and be part of AerinX's journey into the future. Send your resume and cover letter to jobs@aerinx.com. We look forward to connect with you soon.