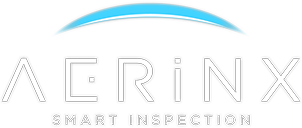 Human Resources Manager
Do you like real challenges? Do you want to be a part of something big? Do you want to make a real impact? Do you like high-tech, cutting edge technologies? Do you like solving real problems every day? Then this might be for you!
Us
We are AerinX. A highly innovative, fast-growing startup. We are on an exciting journey, revolutionizing the way aircraft skin inspections are carried out. We are building the future of aircraft maintenance. We are determined to make aircraft inspections much faster, more efficient, and streamlined, in order to make aviation safer.
We are building a smart aircraft inspection system that uses Augmented Reality with mixed reality head-mounted smartglasses, currently HoloLens 2. Yes, it is truly hot stuff!
Our core values
We are passionate and ambitious, we want to make a real impact
We love challenges, we are not afraid of obstacles
We are agile and autonomous, we can work without guidance
We have the courage to make decisions
We take responsibility for our work and for our decisions
We prefer action and experiments rather than too much analysis
We are not afraid to change plans often if necessary
We are proficient, we believe in quality
We plan for the long-term, we want to build a solution and a company that lasts
If you share most of our values, you should work with us!
You
As a Human Resources Manager at AerinX, you will help support our rapidly growing team by being a strategic partner with leadership, a resource to managers, and an ally to every person in the team.
We are in hyper growth mode and seek an experienced HR professional with start-up / tech experience to make a huge impact on our growing team. The ideal candidate will have prior experience in recruitment and human resources, with knowledge of screening, interviewing, and hiring practices as well as in implementing HR practices and processes. If you have a passion for finding untapped talent, driving company growth, and helping individuals find promising careers, we want to hear from you!
The HR Manager will be responsible for providing specialist HR advice including talent acquisition, employer branding, L&D and HR Project management.
Your responsibilities
Manage the full recruitment life cycle across a variety of open roles helping management find, hire, and retain quality talent
Work closely with managers to gain a comprehensive understanding of the company's hiring needs for each position, and meet competitive hiring goals and expectations
Screen resumes and prospects, qualify, interview, and manage candidates throughout interview process from prepping before interviews to assisting with final offer negotiation
Develop Aerinx's Talent Branding Strategy
Stay active with current job boards, social networks, and platforms to find talent, and plan, create, and release job descriptions and announcements
Continuously find innovative ways to seek out talent and maximize efficiency of out assessment process
Maintain a database of candidate records, including active and passive prospects, hired and fired employees, and other candidate relationships
Support end-to-end employee life cycle from onboarding to exit process with performing administrative duties
Act as a first point of contact for employees & managers who provide leadership, coaching and support for individual employee needs & HR processes
Process leadership of People and Talent Review process, Talent Development Programs, and development and operation of other tools and platforms to meet the future workforce needs of AerinX
Define and deliver a people plan, including – but not limited to – talent management, skills development requirements, active career management, well-being, D&I and employee engagement
Lead on the implementation and coordination of cyclical HR activity such as performance reviews and annual reward cycle
Smaller administrative HR-related tasks like managing colleagues' timesheets and holidays, creating reports, etc.
Ensure all HR practices are in line with company policies and local legislations
You should have
3+ years of fully cycle recruiting experience, experience as an HR Manager / HR Generalist with Learning & Development experience considered as a big plus
Experience in scaling teams and driving local recruitment efforts
Experience in driving talent development
Business-fluent in written and spoken English besides native Hungarian
High work standards and precision
An ability to perform well in a fast-paced environment
Cooperative, team-player attitude
A People first approach
It'd also be nice if you have
University degree with focus on HR
Background working in a Tech /Start-up organization
Experience in working in an agile, small, flexible and fast-moving team
Experience in being an agent of change, leading, implementing, and following up on initiatives
The ability of writing a great boolean string and playing around with words to write that amazing message and make an excellent first impression
Experience in learning and experimenting, while always keeping the candidate experience in mind
Skills of articulating best practice HR in a practical and accessible manner, both face to face and in writing
We provide you with
A long-term opportunity and a key role in an ambitious, growing company
Open-ended employee or contractor construction
Being a part of the success story of one of the most innovative companies within the aviation industry
Opportunity to work in an international environment and to be part of a growing business where your ideas are crucial
A learning culture and excellent opportunities to develop your career within your chosen field or something completely new
A relaxed and Smart-Working environment – you'll be judged on results, not on timekeeping
Varied and exciting projects to play a part in – there is always something new and exciting in the pipeline
Opportunity to join a business that truly values its people, to drive change and impact the wider people's agenda
This sounds like your next challenge? Join us and be part of AerinX's journey into the future. Send your resume and cover letter to jobs@aerinx.com. We look forward to connecting with you soon.